Magento eCommerce Development Trends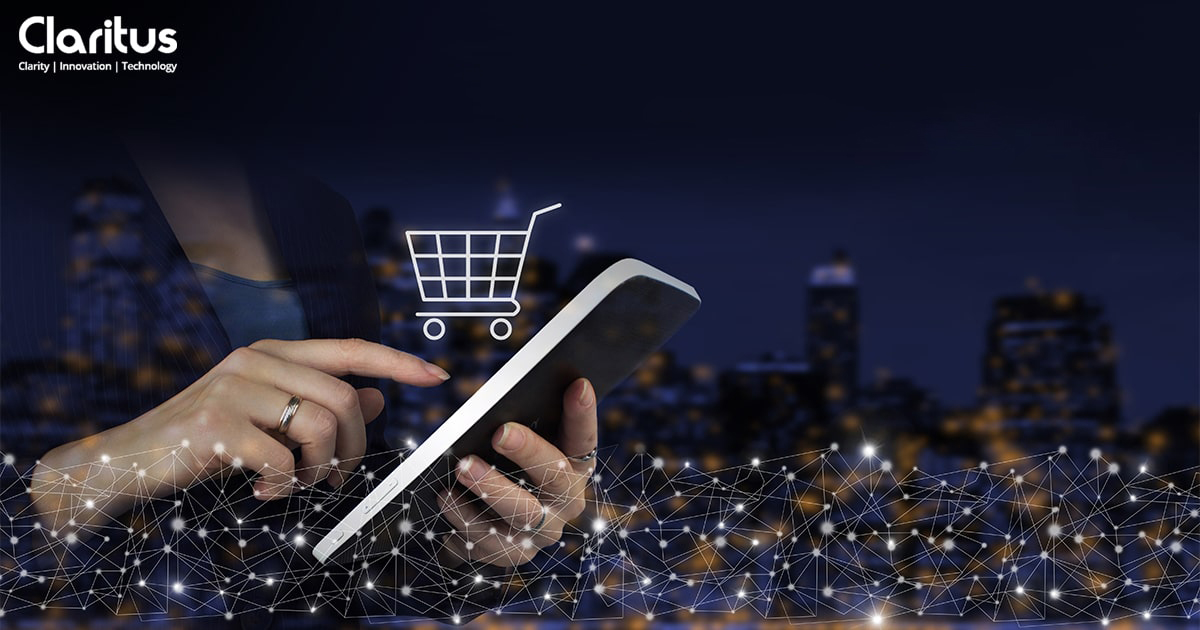 For the past few years eCommerce development has been on the rise and on great demand due to the fantastic benefits it offers. As a result, multiple eCommerce building platforms have become visible in the market.
This platform seems to be the primary and popular choice of retailers of late, and scores of them have shifted to eCommerce stores in the last few years. If you intend to build an eCommerce website then Magento is a great choice to create your online retail outlet. This esteemed platform helps to build highly interactive, full featured and customizable eCommerce websites. It brings about a smooth experience of shopping to the clientele while increasing sales at the same time. The platform is evolving continuously in terms of its out-of-the-box features, utilities and effectiveness and therefore can keep on offering enhanced performance and latest marketing trends.
Magento web development is preferred by a lot of entrepreneurs and developers while creating their eCommerce websites. The importance of online businesses is highly visible while the latest trends are incorporated in them to make the services more enticing and user friendly.
The Magento eCommerce Development Trends
AI And Chatbots
Artificial Intelligence and chatbots provide you with all the necessary help you require to make an online purchase. You must have encountered a chatbot on your favoured eCommerce site while purchasing something, which is an evidence that AI has arrived and pervaded across industries. These are highly admired and sought-after nowadays, because the technologies help customers to derive great satisfaction from the eCommerce companies. AI generates precious information about nature of clientele with respect to product surfing, buying intent and purchasing mind-set or inclination. Chatbots are also a great trend which allows you to interact at the pop-up dialogue boxes, bring about customer gratification and reduce expenses by eliminating the requirement of a client support team.
Voice Search Technology
Although the service is somewhat new, this feature is quite akin to Google Assistant, Siri or Alexa. Its prospect of having a large fan base and enthusiasts is pretty high. It makes typing of search queries redundant and saves a lot of time. You can enquire in the form of a voice search and receive an appropriate answer promptly. Right now, the voice search technology seems to garner sales which add up to billions. So, naturally, as a businessman it's tough not to be involved with a feature which can aid in making a fortune. It's popular because of its speed, accessibility and convenience.
Personalized Push Notifications
Magento assists in releasing personalized push notifications for your online customers. It exponentially increases the sales of an eCommerce store. You can also avail of its custom-made push notifications. Usually sent through browsers and SMS they help in reducing the cost of advertizing, announcing discounts, informing about new products, boosting profits and generating desire about merchandise.
Live Streaming
This feature is the turning point in eCommerce marketing. The ongoing COVID-19 pandemic has given rise to this latest trend for organizations to effectively communicate with their prospective clientele. This one allows you to furnish a live product demonstration through social networking platforms or on your website. Webinars, live sessions and online meetings have been utilized by eCommerce companies for this. As a result, customers are able to take instant buying decisions. Consequently, the business develops and grows. Magento helps you to exploit live streaming to its maximum potential and turn leads into commercial transactions.
AR/VR
One of the most sought after and revolutionary Magento eCommerce trends in development are the combination of Augmented Reality and Virtual Reality. AR and VR have proliferated across many fields of business now. The technology has altered the way people buy merchandises over the internet. The clientele can conveniently opt for a virtual tour to inspect the shape, colour, size, appearance and placement of a product they desire to own. This cutting edge technology not only benefits the clients but also assists retailers to effectively reach and communicate with their target customers and entice new ones.
Magento Material Design
Material Design was launched by Google in 2014 as a designing language. Since then, it has been aptly utilized by and large, to give a superlative user experience by using multiple themes and layouts. This Magento development Service contains design effects, animations, grid design patterns and reactive transitions. Therefore, you end up building a very sleek, clean and thoroughly professional website with great visual appeal which eventually brings about more clientele and sales.
These are some of the Magento eCommerce development trends which should be reason enough for you to invest in the platform.