Business Intelligence in Mobile App Development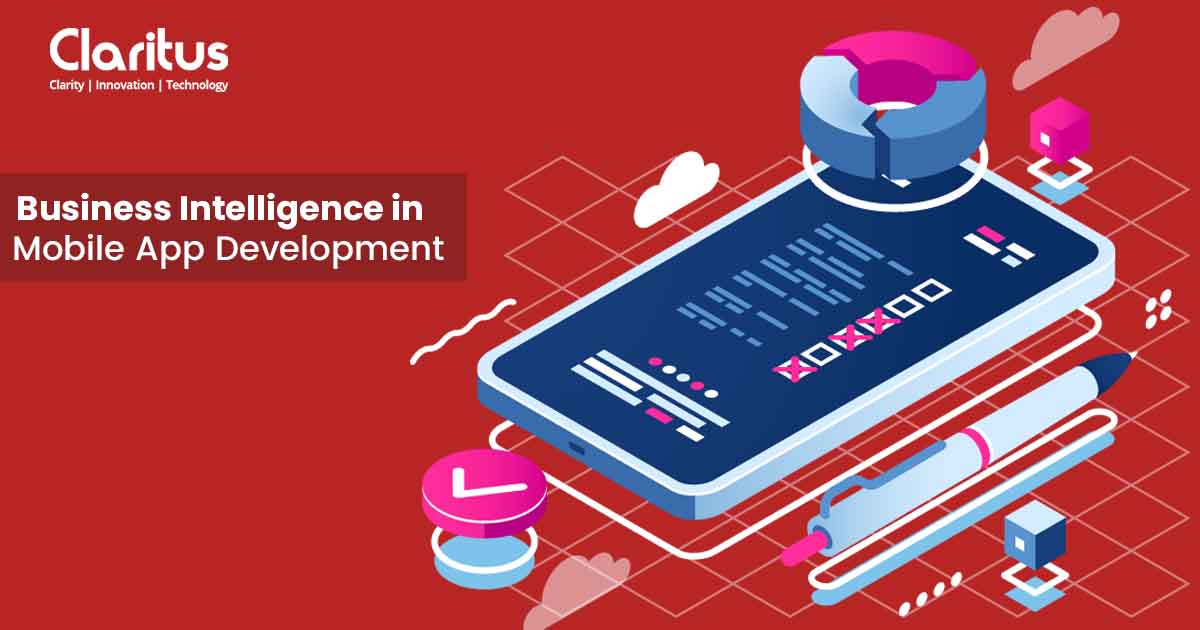 In today's business data mean everything. Business Intelligence (BI) is a small part of a larger segment of enterprise application software and a technical infrastructure which gathers, stores, studies and evaluates data for a business.
BI is in fact, a type of data mining, that encompasses performance benchmarking, process analysis and predictive analytics. These are utilized by business leaders, managements, executives and analysts. They make use of business intelligence software, while the data arrive from internal and external sources to be analyzed and interpreted.
The collected data also help them to create useful and productive strategies to improve business processes, generate more sales, while attain major business decisions.
This Business Intelligence is blended and fused with mobile intelligence in the process of mobile app development. Mobile intelligence is the capability of a mobile gadget to understand, customize, evaluate and also master the behaviour of the user through multiple aspects.
Post integration, the necessary modifications happen automatically, so that the client or user can have a seamless experience due to the cutting-edge technology. The BI in mobile intelligence is smart enough to figure out what the user needs with his or her preference of place and time.
Advantages of Business Intelligence in Mobile App Development
1. Information Collection:
Entrepreneurs and business owners can customize, adapt and streamline data or information according to their business requirements with the help of BI in mobile apps. A machine learning model incorporated in a mobile app helps to collect data faster and in real time. All these effectively address the objectives of a business.
2. Decision Making
Using the collected, selected and processed information, the business owners and managements, after scrutinizing and evaluating it with various tools, can make smart judgments and take wise decisions. So, after being aware of the products required by the customers, the merchandises can be added to the website or eCommerce app. Therefore, it assists organizations by rounding up new clientele for their sites by way of helping to store up the right products at the right time.
3. Customer Satisfaction
With the help of BI, superlative customer satisfaction, the mainstay of every successful business, can be ensured regularly. BI makes sure that the likes and dislikes of the clientele are properly taken care of, so that they revisit for more commercial transactions with the organization. It keeps customers fixated with data analytics techniques, while answering their queries efficiently and on time.
4. Boost in Revenue
Enhanced customer satisfaction eventually gives rise to boosted revenue. Happy customers together with a swift decision-making process, raised output and yield, or other triumphs in each facet of the business, overall make revenue generation to go great guns. Afterall a satisfied client base not only increases profit but maximizes user reach too.
5. Enhanced Productivity
Real time data make it convenient to take swift and prompt decisions. With minimum time devoted to decision making, valuable time can be dedicated to reach the perfect decision for augmenting and strengthening productivity. This helps the users as well to enjoy the BI benefits by getting services matching their needs and desires.
The challenges
1. Network Condition
Mobile BI requires a solid, dependable and fast data network. Although problem free within city limits, rural and hilly regions suffer due to a slow and sluggish network speed, which disrupts the main BI activities.
2. Hardware Capacity
A high-performance mobile gadget is essential to run the BI programmes and to have a clear perception of the analytics. These kinds of devices are quite expensive and many may not be able to afford them.
3. Scalability
Machine learning algorithms get disrupted and many a time fail if the number of users increase all of sudden, since the model is created for a specific and predetermined size or units of users.
Verdict
Business Intelligence has bestowed and granted a new significance to businesses today, while aiding them to attain the epitome of success. Multiple organizations are creating mobile apps with BI to make their businesses more elegant, effective, productive, while having a higher number of satisfied clients.