What Is IoT In Insurance And How To Use It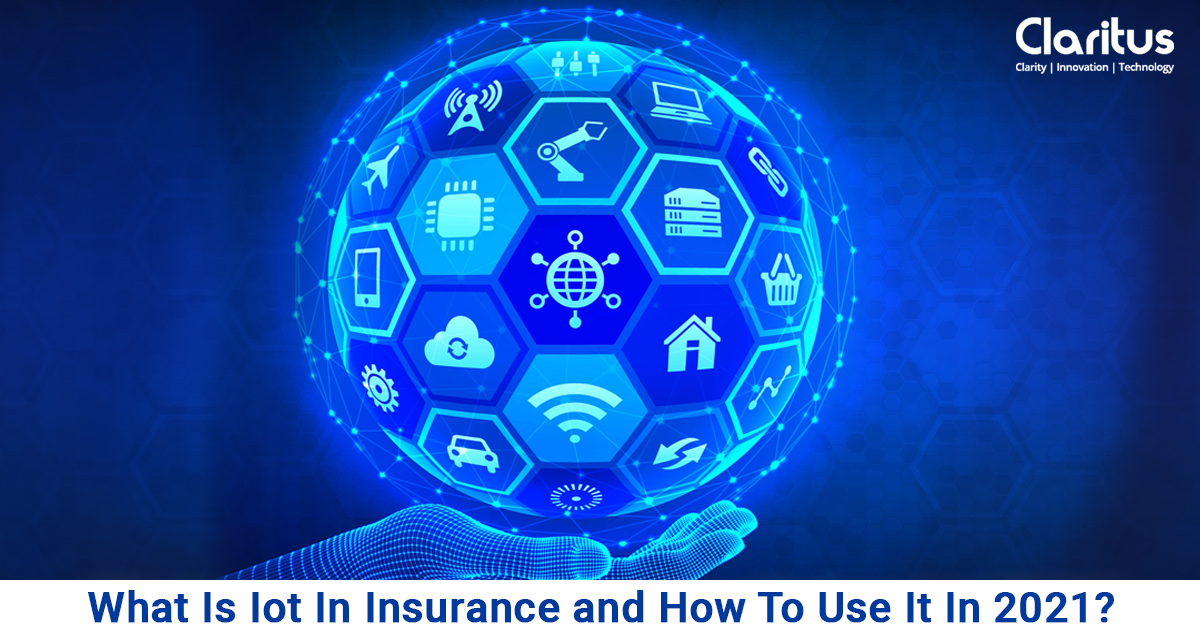 Knowing about it
Insurance, traditionally had taken a backseat as far as involvement with new technology is concerned, but those days seem to be over, thanks to IoT, acronym for Internet of Things. IoT in insurance is fast taking shape, which is slightly surprising although the predominance and benefits of health-related wearables and smart home devices are pretty obvious now. Anyway, IoT in the insurance industry seems to be bringing a lot of advantages and opportunities to the organizations.
Impact of IoT
The IoT revolution and transformation in insurance is restructuring the activities of the sector with regards to controlling resources, limiting possibility of risks and price-fixing. The insurers now intend to keep pace with connectivity which is changing the way individuals hook up with their homes, cars and smart devices. Notwithstanding being at a nascent stage, IoT signifies a wide variety of potential consequences and repercussions for the insurance industry.
Harnessing the power of  IoT
Technologies enabled with IoT permits very precise management of risk, where collected information is used by insurers to rule out forgery. It also helps them to reduce costs. Cost of the claims process can be reduced too, by automation. Insurance companies have been able to decrease their premiums due to IoT connected devices. Its also possible for them to know their clientele more thoroughly with very accurate personal information, owing to hooked up gadgets like environmental and biometric sensors. You can actually determine risks, personalize policies and create powerful bonds as situations alter. By using contemporary data analytics captured as a result of linked IoT solutions, highlights of your business processes such as claims, policy services, customer services and underwriting can be refined and reformed.
Application of IoT in Insurance
1. A high level of customer interaction can be attained by applying telematics apps. That's facilitating interaction with clientele.
2. Uncertain and risky claims can be prevented from happening. Consequently income losses of insurers can be thwarted and claims processing gets streamlined.
3. Enhance your insurance sales, by offering your target customers what matters to them most. Insurers may launch new pricing models which offer true value for money to prospective clientele with the help of collected customer data.
4. Improved tools are offered by IoT devices which can detect problem areas of insurance. These insights are absolutely necessary for creating required partnerships and formulating new services.
5. Sensors activate IoT empowered risk elimination, protect the physical space and offer an upgraded as well as improved capital to risk matching, for platforms dealing in insurance packages. A potentially dangerous scenario like smoke and mold can be checked by IoT for commercial insurance.
6. Tracking of activities can be done with wearables which help in signaling about a probable precarious and dangerous situation on time and finding the way through high risk areas.
7. In medicine, connected gadgets are widely used in alerting medical professionals about likely diseases and progress of the treatment regimen. Exorbitant claims related to grave injuries and disabilities can be thwarted by using this data.
The future
As insurers become digital-savvy, and as millions of devices link with the internet, the role of IoT in insurance will grow unhindered. So, insurers are going to have endless and abundant data in their hands. Consequently, they will exploit the data to refine and reform price risking, so that they can reward those clients who appear to be safer than the others.