Ways The HRMS Can Accelerate Corporate Productivity
As a company grows, it normally faces problems with scaling, workflow optimization, and process automation. Managing a provider's human assets also gets increasingly more complex as the amount of workers increases. To be able to cover all daily HR tasks and staff and payroll requirements, you might make the most of a Human Resource Management System (HRMS) technical applications which aids with HR actions. Nowadays every corporate company with large amount of employees needs HRMS Apps to manage their Employee systems.
A human resource management system (HRMS) incorporates each the strategic and core HR functions into a single solution, enhances recruiting, supplies a self explanatory portal site, automates data entry and administrative procedures, streamlines data in a centralized database, reduces citizenship and compliance mistakes, and eases data-driven strategies. It is also known as Employee Database Software.
Human Resource Management System is mandatory for all the growing corporate companies. Here we are going to share with you 5 Ways the HRMS Can Accelerate Corporate Productivity.
5 Ways The Human Resource Management System (HRMS) Can Accelerate Corporate Productivity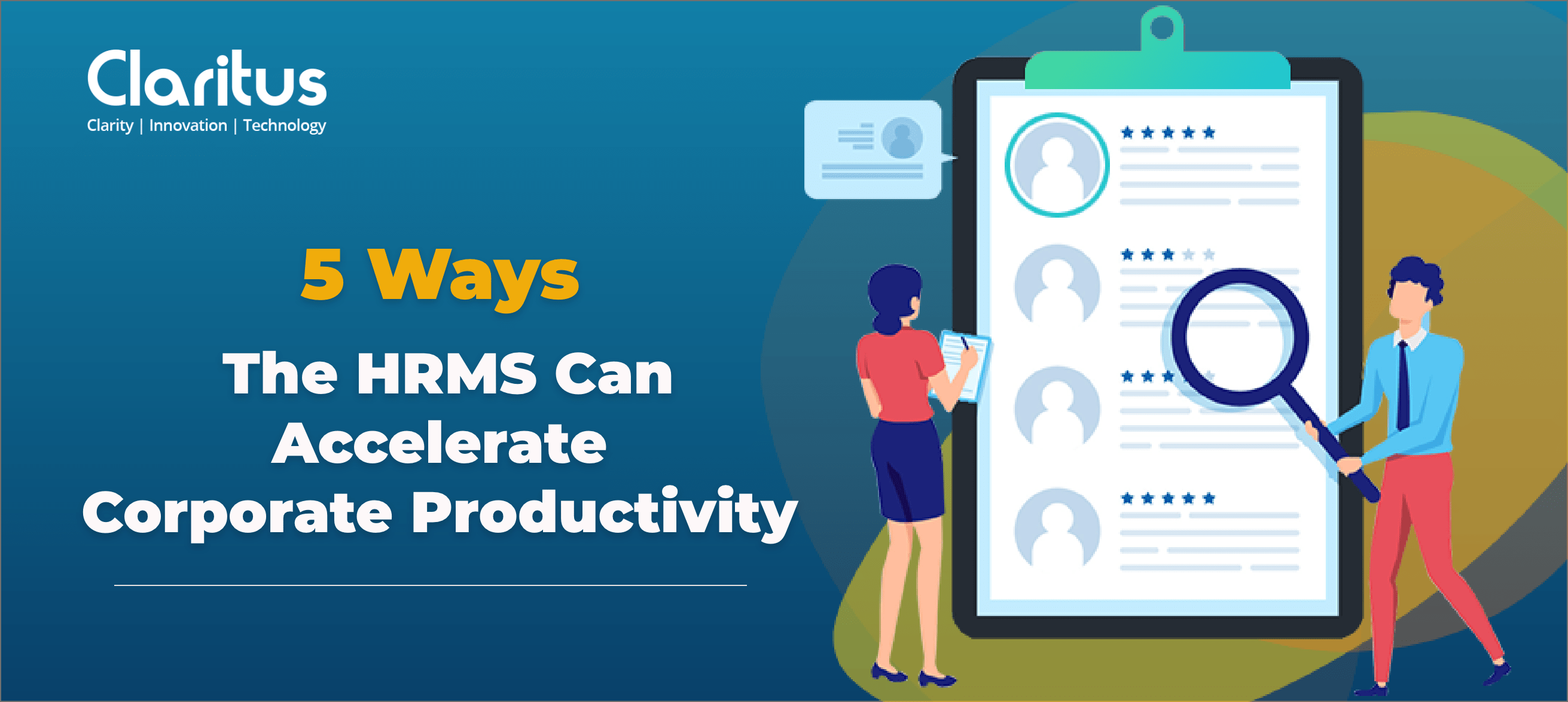 HR managers genuinely need to improve the overall work environment for workers, but the majority of the time they will need to take care of paperwork and regular administrative tasks such as processing worker information and answering inquiries. To tackle these regular tasks, businesses can utilize a Human Resource Information System. Let's look at the 5 Ways the HRMS Can Accelerate Corporate Productivity.
Handling Routine HR Tasks – Most of the time HR managers need to deal with paperwork and routine administrative tasks like processing employee information and answering questions. To address these routine tasks, companies can use a Human Resource Management System.
Monitors KPI's – A Key Performance Indicator (KPI) is a quantifiable value that reveals how effectively employees or a complete firm are accomplishing their business goals. Businesses should measure just things that actually matter, and also an HRMS can automate this procedure.
Easy to Manage Employee Efficiently – HRMSs make it easy to centrally collect data, automate business workflows, and add visibility by means of charts and graphs. This will help you to increase corporate productivity.
Cost Effective – By replacing time-consuming data entry tasks with automated technology, HRMS can save company's a great deal of money.
Offers Privacy and Data Security – An HR management program helps safeguard private information both by hackers and unauthorized users by encrypting it.