Microsoft Power Pages for Designing Business Websites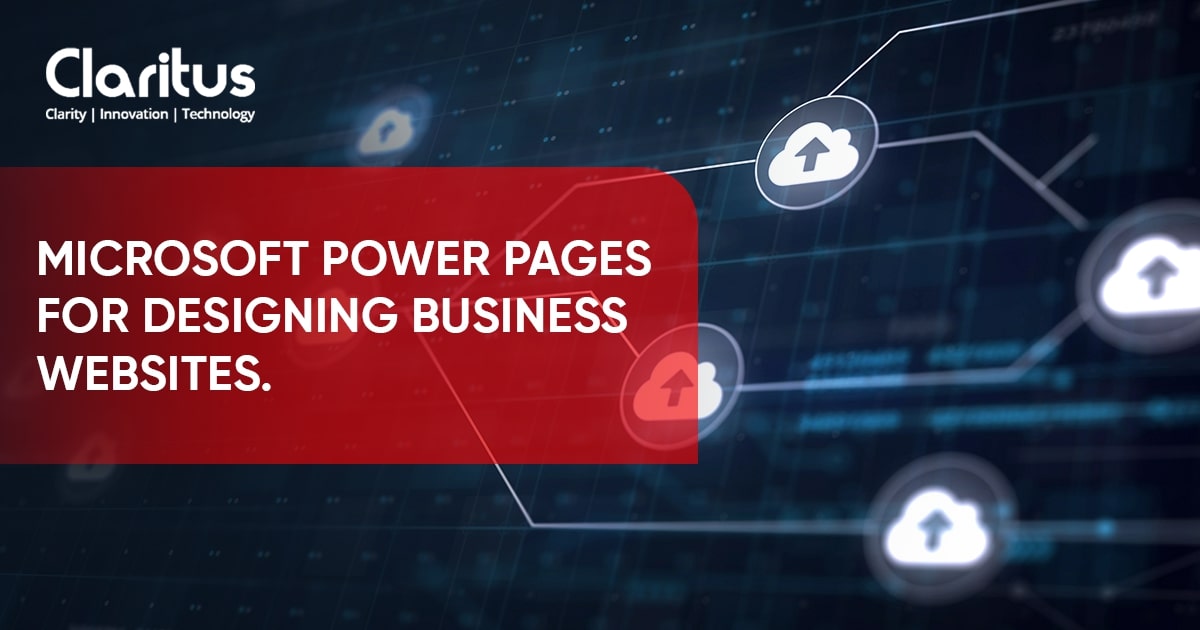 Microsoft Power Pages: Knowing it
Microsoft has introduced Power Pages, a new Software as a Service (SaaS) product designed for creating business websites. This standalone platform is a part of Microsoft's product lineup and can be used by anyone, regardless of technical expertise, to build cutting-edge, data-driven, and secure websites. With its low-code capabilities, users can easily create and customize external portals, edit page contents and layouts, and add new features to their websites. Power Pages also offers pro-developer extensibility, allowing businesses of any size to customize the platform to their specific needs.
One of the unique features of Power Pages is its integration with Microsoft's existing services, such as Visual Studio Code, Azure DevOps, GitHub, and Power Platform command line interface. This integration enables developers to automate development workflows by uploading and downloading projects and utilizing Continuous Integration (CI) and Continuous Delivery/Deployment (CD) procedures.
Power Pages operate on the principle of using back-end data to create front-end views and expand on this idea to build robust and interactive websites with all the capabilities of the Power Platform suite.
Tools inside Power Pages
1. Design Studio
This is the de facto, most essential part of the product. The actual designs of their sites are created here by the users. There are many workspaces inside the Design Studio. There is one for building individual pages. A second one is there for shaping the ideal international standard ornamentation for it. Another facilitates the making of the data connections necessary for the site to function. A fourth workspace can be used by administrators for altering permissions and other settings.
2. Learning Centre
Power Pages, just like all Power Platform products, can be used by people without any special technical proficiency. Notwithstanding this, Microsoft has built this exclusive segment that reviews all the subjects the users require to acquaint with, so that, they can create captivating websites for the visitors to them and their clientele as well.
3. Security and Governance
Microsoft draws attention to the fact that role-based access controls and Azure can be used by organizations to secure their websites. Microsoft Dataverse platform also aids users to collect sensitive information and share them with website visitors safely and in a protected manner.
4. Templates
It's true that complicated interactivities are possible with the help of tools that build lavish web experiences powered by Design studio. However, Power pages offers an assortment of templates which makes it even simpler to create a new website. The templates are connected with demo data for end users to have a dry run before deployment. Choices are available between a default template and scenario-based templates to quicken the website-building procedure.
5. State-of-the-art
The product merges impeccably with development tools like Azure DevOps, GitHub and Visual Studio Code. This helps the power users to enhance automating their development of the workflows and applications.
Finally
Charles Lamanna, CVP of business applications and platform at Microsoft, winds up saying –
"People often think of low code web development as being useful for basic projects like a site to showcase a company profile or a blog site. Power Pages is an enterprise-grade platform to build solutions that optimizes business workflow with an external audience like customers, partners, and community members. With its origins in Power apps portals, from sales to government services, Power Pages is already being used by customers around the world."