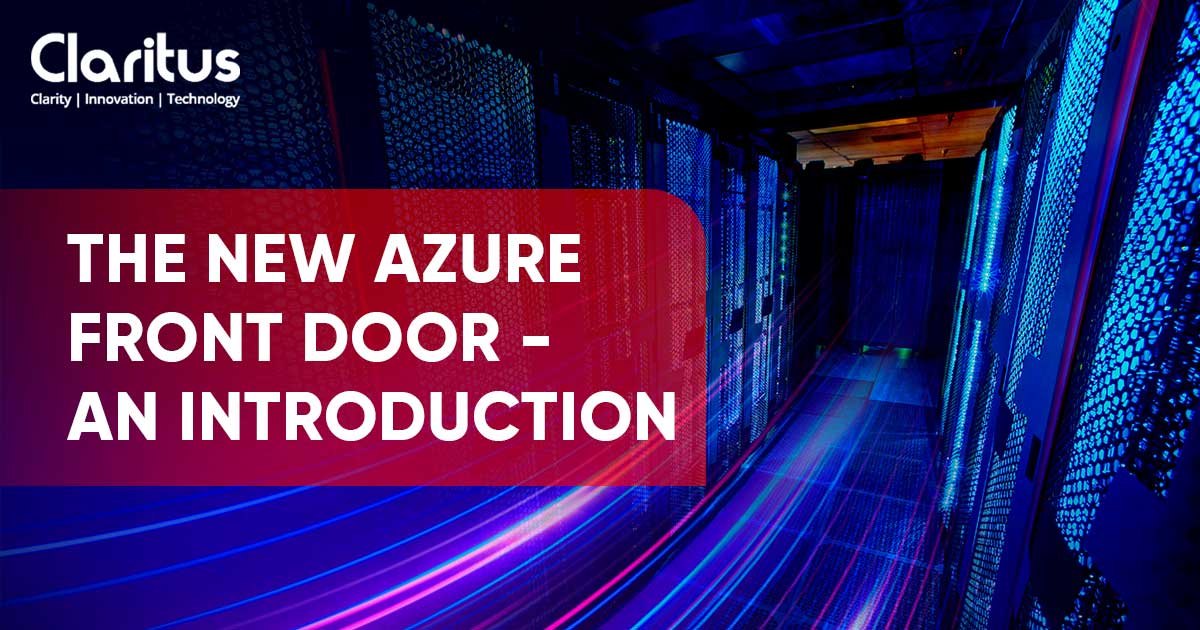 June 15, 2022
What is The New Azure Front Door: An Introduction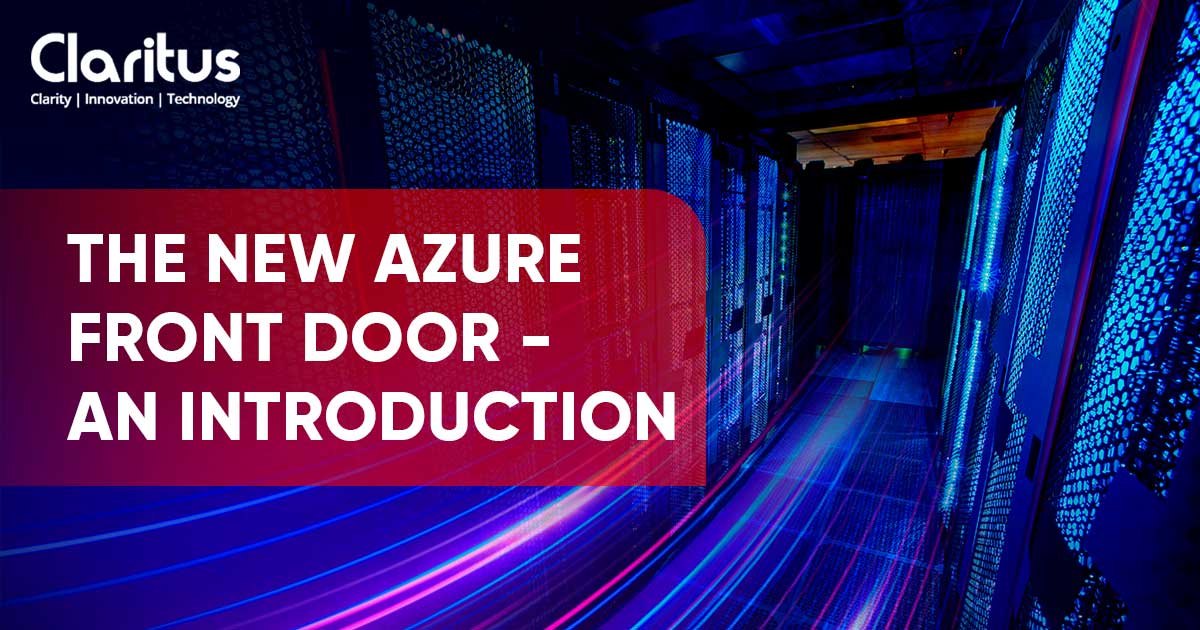 The new Azure Front Door is a present-day cloud content delivery network (CDN) which has been announced as a revamped version of its old one by Microsoft. It helps in catering to dynamic and static content acceleration while protecting apps and websites. Its service also encompasses embedded turnkey security, together with a simple pricing structure based on the extensive and large-scale private global network of Microsoft. The current CDN offers enhanced security, low latency, and greater availability and delivers your applications, contents and APIs on Azure or anywhere else with scalability. It is also ideal for meeting the requirements of the hybrid working arrangements and setups.
Back in the year 2019, the old version, introduced by Microsoft for enterprises so that they could facilitate seamless delivery and management of content for their respective clientele. Unfortunately, it failed to satisfy the demands of the hybrid work models which have come to the fore over the recent years. So, the company decided to release a new, more advanced version.
The all-new Azure Front Door- Details
The all-new Azure Front Door is characterize by two distinct tiers – Premium and Classic. They amalgamate the potential of Azure Front Door (classic) and Azure CDN from Microsoft (classic) and hook up with Azure Web Application Firewall (WAF). The new version is suppose to replace the older products, Azure Front Door and Azure CDN. The company expressed the idea as follows:
"The existing Azure Front Door and Azure CDN from Microsoft will now be known as Azure Front Door (classic) and Azure CDN from Microsoft (classic) moving forward. Azure Front Door (classic), as well as Azure CDN from Microsoft (classic), will continue to be fully supported and you can continue to use them. However, we encourage you to take advantage of Azure Front Door Standard and Premium as the latest capabilities and future enhancements will not be available on Azure Front Door (classic)."
The new version has exhibited improvement in three key areas
1. The service is develope on modern architecture, with improved automation, manageability and rules engine. It also attaches upgraded analytics capabilities, for instance, a health probe diagnostic log, which aids IT Admins in monitoring, troubleshooting and debugging snags.
2. It uses over 118 edge locations through 100 metro cities by means of its private Wide Area Network. The service focuses on making sure that the consolidated delivery of static and dynamic content adheres to a simple pricing structure.
3. New intelligent security characteristics have been incorporated into the new version, including Azure Web Application Firewall and Azure Private Link. It also safeguards the system against distributed denial of service (DDoS) attacks and harmful and hostile bots. It's noteworthy that these security features only meant for Premium customers.
The new Pricing
The Standard edition is price at $35 / month and the Premium edition costs $330 / month.
The billing is based on
1. Base fees, implying a fixed tariff calculated on an hourly basis.
2. Outbound data transfers, signifying data exiting the edge location of Front Door for the customer.
3. Requests reaching the Front Door's edge location from the client.
4. Free data transfer to Front Door's edge location from an origin in Azure data centre.
5. Outgoing data to the Origin from Edge.
Finally, the company has decided to promote and back "zero downtime migrations" to aid the clientele to shift to the new service from legacy products after some time.