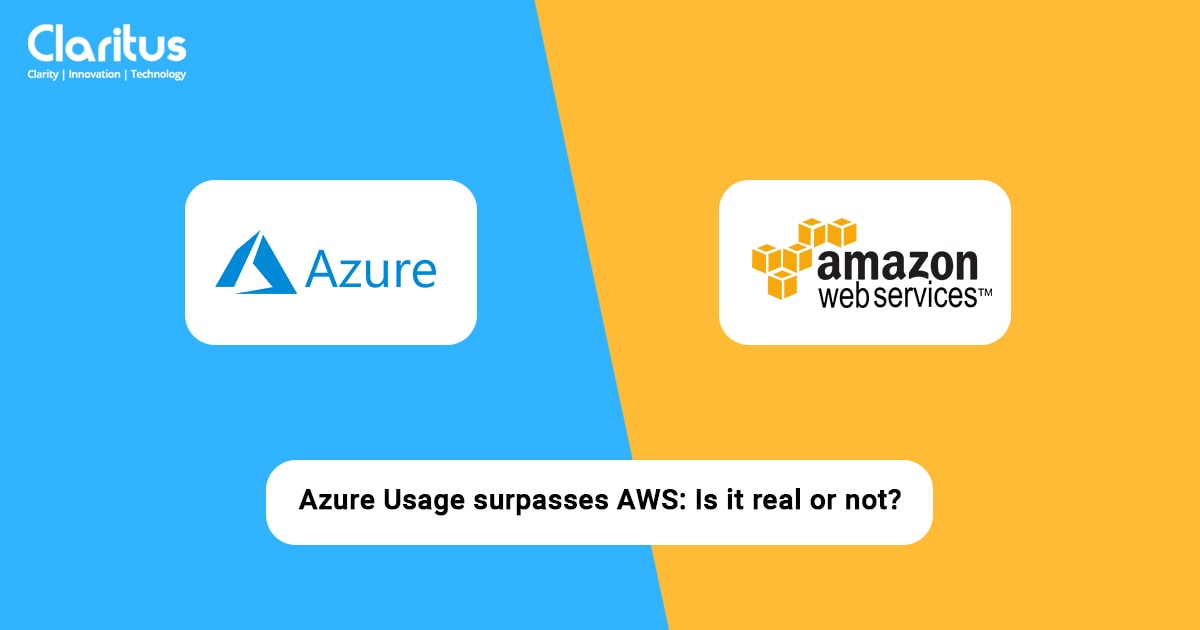 May 25, 2022
Azure Usage surpasses AWS: Is it real or not?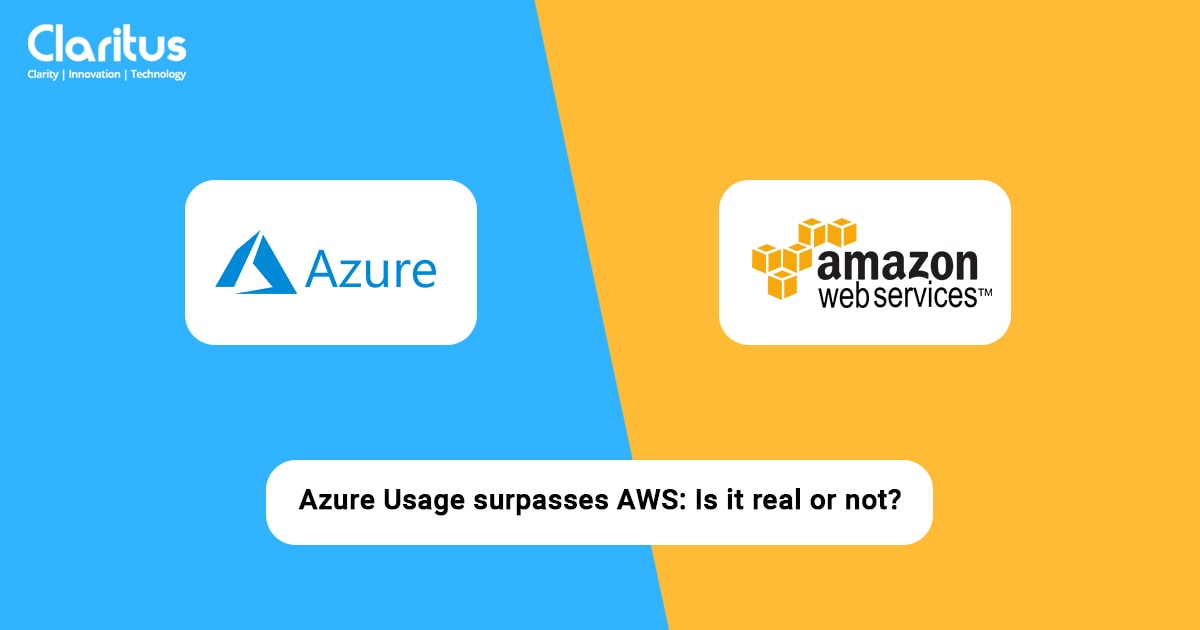 A report
The specialist in SaaS-based IT management solutions Flexera, in its 2022 State of the Cloud Report, announces that Microsoft Azure utilization has ultimately exceeded that of Amazon Web Services (AWS) in many key areas and is steadily gaining ground and traction on Amazon's cloud. To compile the report the organization surveyed 753 respondents and cloud decision makers from across the world and thus deduced and found out the relevant information about the private, public and multi-cloud environment. The telltale signs were already there last year, when the company reported that Microsoft's cloud was rapidly closing in on AWS.
Data from this year's survey indicates Azure seems to be either closing the gap — or has slightly surpassed — AWS with some users. As the first large-scale cloud provider, AWS is used more frequently by organizations that have been using the cloud over a longer period and are heavy cloud users. Across all respondents, 81 percent of heavy cloud use organizations use AWS compared with 80 percent using Azure.
Among organizations with moderate cloud use Azure has a slight lead and enjoys higher adoption for organizations that are light users. Although Google Cloud Platform remains in third place among all maturity levels, its popularity is significantly higher (51 percent) within organizations with heavy use of the cloud.
The surveyed companies had number of employees ranging from 100 to 10000. Out of these, 79% had more than 1000 people while 31% had more than 10000 on their payroll.
Reasons
1. Similar Infrastructure
Both Azure and AWS offer similar Infrastructure as a Service (IaaS) capabilities on various virtual machines, networking and storage. However Azure has a more powerful Platform as a Service (PaaS) capabilities, mandatory for a cloud infrastructure. So application developers get the right tools, building blocks and an environment conducive to cloud services creation.
2. Compatibility
Azure has compatibility with the. NET programming language, the benefit of which is one of the reasons for its supremacy over AWS as well as others. It's created to work effectively with all old and new apps based on. NET programming framework. That makes it very convenient for businesses to move their windows apps to Azure instead of AWS or others.
3. Hybrid Solutions and Operations
Azure has its own actual Hybrid solutions and operations ready and active while that of AWS is still in the testing phase. So, Azure connects data centres to cloud effortlessly and non-disruptively. Hybrid applications can be readily and comfortably built on the Azure platform contrary to that of AWS. So, benefits can be realized from the resources of the data centres at the service provider's end as well as from within Azure itself. It also offers a broader range of connections like Virtual Private Network (VPN) and Content Delivery Network (CDN) to enhance performance.
4. Safety and Security
Private data and services remain absolutely secured and guarded when they are on Azure cloud. Microsoft in fact, has been the first vendor with regard to cloud, to be authorized and endorsed by data protection powers that be of the EU. The company has also been the foremost in adopting the current international criteria for Cloud Privacy. So Microsoft Azure offers the best in terms of safety and security.
5. Easy and Simple
The learning curve of Microsoft Azure Cloud is easy and simple. However   that of AWS is quite complicated which is readily perceived and apprehended from the tutorials, troubleshooting guides and stuff made available. Azure permits use of the common traditional and tested technologies which have already been used by organizations and are currently in operation too, including Windows, Linux and virtual machines and tools like Hadoop and Visual Studios etc.
Inference
PaaS, Hybrid solutions and a plethora of beneficial characteristics and aspects offered by Microsoft Azure are imperative requirements and necessities for operating in a cloud environment. So, multiple organizations out there find Azure to be a smarter choice than AWS. Yes, it's quite real.