What is Microsoft Azure Purview? A look at its key features and benefits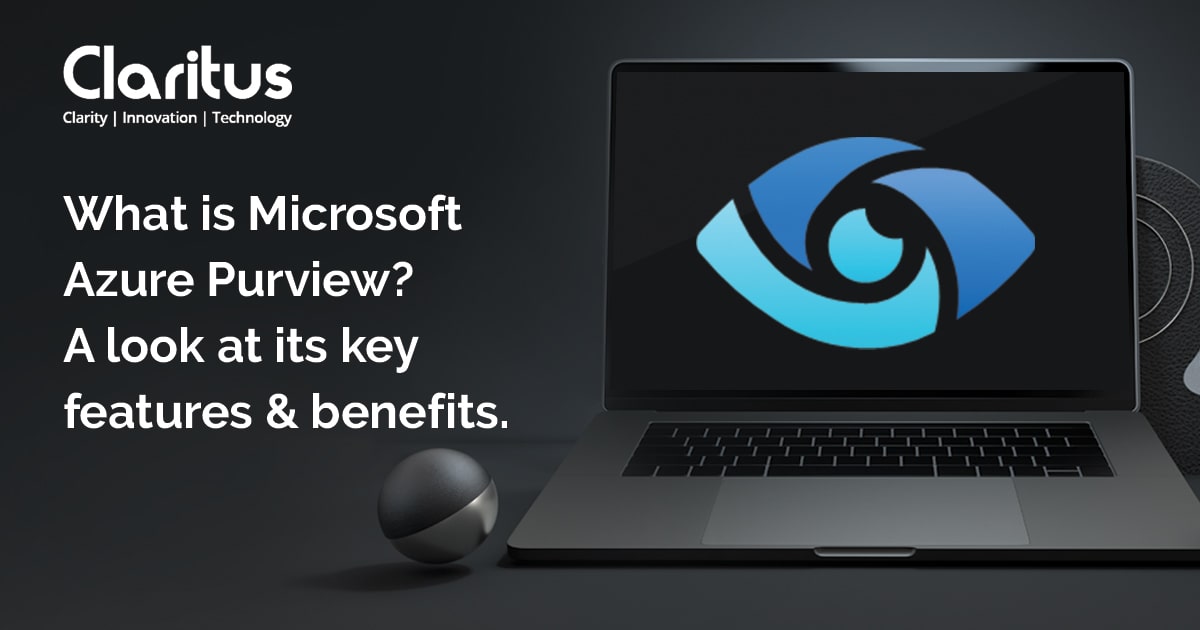 Microsoft Azure Purview at a glance
While Data has the ability to empower you, it can put you at risk too. Although it may sound strange, you can get the deepest insights from data, only if they are structured and explored well with the help of proper tools.
However, in case they fall into the wrong hands or are too discrete and unconnected being spread across various systems, it's a surefire disaster in the offing.
These days, you find data cutting across cloud, on-premises, Software as a Service(SaaS) applications and others, which makes it very difficult to garner meaningful insights from them or consolidate and assemble them.
Such discrete and siloed data bring about limitations, endanger data security, and ruin assets, making cooperation and teamwork rather difficult.
Here enters Microsoft Azure Purview. It's an extensive, all-inclusive set of solutions to help you smoothly glide through governing, managing and protecting your complete data estate.
It assists you in comfortably and efficiently handling your decentralized, on-premises, SaaS, and multi-cloud data.
With it, you can easily build a data landscape possessing automated data discovery, classify sensitive data, create end-to-end data lineage and more. It also equips end-users to reach for valuable and trustworthy data.
Microsoft Azure Purview Key Features and benefits
1. Effective data usage and governance
A. You can automate as well as manage metadata from hybrid sources.
B. Data can be classified with the help of Microsoft Information Protection Sensitivity levels and custom classifiers.
C. You can routinely and systematically label sensitive data throughout the expanse of Azure, Microsoft 365, SQL Server and Power BI.
D. All your data systems can be assimilated utilizing Apache Atlas APIs.
2. High elevation of the business value of data
A. Data can be discovered and explored by using business or technical terms.
B. The sensitivity level of data can be promptly spotted.
C. By browsing associated business, technical, syntactic, business and operational metadata, comprehension and perception of data become way easier.
D. Interactive data lineage visualization helps you to learn about the source of your data.
E. Engineers, scientists and analysts are empowered with respect to commercial activities towards steering analytics, Artificial Intelligence (AI), Business Intelligence (BI), machine learning aspects and ventures.
3. Knowledge of data supply chain
A. With just a few clicks you may scan the Power BI environment and Azure Synapse Analytics workspaces will help to automatically issue all discovered assets and lineage on the Purview Data Map.
B. You can expeditiously find out about the existing analytics and reports, without starting from scratch.
C. Azure Purview can be linked to the Azure Data factory instances for automatically acquiring data integration lineage.
Microsoft Azure Purview Cost
Pricing of Azure Purview is fixed on the basis of usage, so it varies with the number of systems scanned, the number of users and the amount of data.
The price goes up if, the number of systems for scanning is more, metadata to be stored is more and the number of users is higher.
However, the price points do well in comparison with the Enterprise Data Catalogue Market.
Wrapping Up
Microsoft Azure Purview is a fantastic Enterprise Data Catalogue. It has great relevance and appropriateness for Microsoft-based companies, the ones with an on-premises enterprise and a hybrid cloud application base.
Overall, it is presumed to streamline data governance and assist businesses to capitalize on their precious data, irrespective of the location.