What is Azure Expressroute? An Overview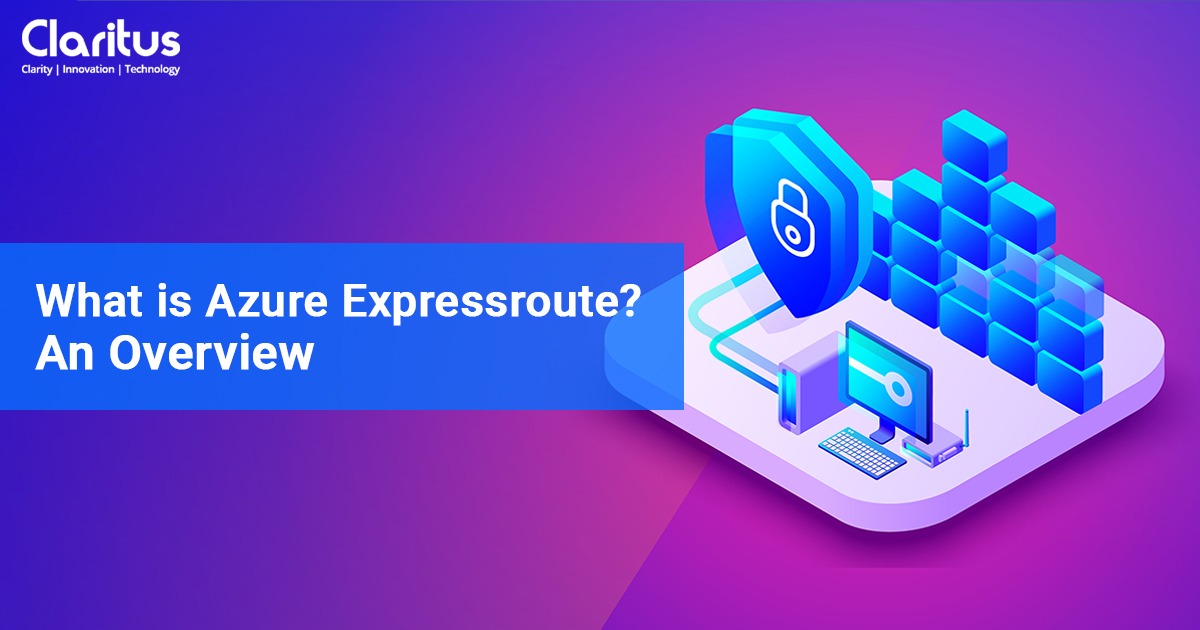 Microsoft Azure Expressroute is a service or connector, that by utilizing a connectivity provider builds a private connection so that the on-premises networks can be extended into the Microsoft Azure and Microsoft 365 Clouds. 
Azure Expressroute needs a solid and sound Azure account. It accommodates any to any (IP VPN) network and point-to-point Ethernet network., while an advantage can also be taken of a virtual cross-connection through a co-location facility or a connectivity provider. 
Its connections don't utilize the public internet, which also provides users with enhanced security, trustworthiness, higher speeds and consistent latency.
Using Azure Expressroute businesses are enabled to be linked with Microsoft in a certain location, while it connects with all the services of Microsoft cloud around the world.
Some features of Azure Expressroute
There are many connectivity options which include, any-to-any(IPVPN) network, point-to-point ethernet network and virtual cross-connection.

As the connections are made via a private network and not the internet, Azure Expressroute provides, good speed, low latency, enhanced reliability and better security.

Layer 3 connection is available. It utilizes Border Gateway Protocol (BGP), which is an industry standard dynamic routing protocol, for exchanging routes between on-premise network, instances in Azure and public Microsoft IP addresses.

One can connect to Microsoft cloud services from any place in the world.

A built-in redundancy is offered. An Expressroute circuit has two connections to two Microsoft Enterprise edge routers. So, in case of a failover, end-to-end latency remains almost the same between on-premises applications and Microsoft.

It backs up a wide range of bandwidths ranging between 50Mbps and 10 Gbps.

Expressroute has premium and local tiers, which can be used with regard to geographical and political boundaries.

There is dynamic scaling of bandwidth, so that clients can dynamically boost the circuit bandwidth of active connections.

When multiple circuits of Expressroute are connected to on-premises data centres, there is a provision for linking them, while the traffic among them is controlled by Microsoft's networks.
Connectivity options in Azure Expressroute
Point-to-point Network Model
The data centre can be directly connected to Microsoft cloud with the help of point-to-point connection. The relationship may either be Layer 2 or managed Layer 3 connection between the two.
Any-to-any (IPVPN) Network Model
WAN can be integrated with Microsoft cloud. Internet Protocol Virtual Private Network (IPVPN) providers facilitate any-to-any connectivity between the datacentres and branch offices. WAN can be linked to Microsoft cloud to make it appear like just another branch on the network, while WAN providers customarily provide managed Layer 3 connectivity.
Virtual Cross-connection Network Model
If data centres are set up at a co-location facility, virtual cross connections can be made to the Microsoft cloud, by means of the co-location provider's Ethernet exchange. A co-location provider can offer either Layer 2 or managed Layer 3 cross-connections to the cloud.
Expressroute Direct Connection
This empowers to directly connect to the Microsoft global network at strategically placed peering locations, scattered around the world. It backs Active/Active connectivity at scale together with dual 100-Gbps or 10-Gbps connectivity.
Pricing
Zone 1 – US, Canada, parts of Europe etc.
Metered data plan is $55 per month for 50 Mbps in the local tier to $6400 per month for 10 Gbps in the premium tier, while Unlimited plan is $1200 per month for 1 Gbps in the local tier to $54300 per month for 10 Gbps in the premium tier.
Zone 2 – East Asia, Central India, East Japan, South India, West India etc. 
Metered data plan is Rs. 3962.49 per month for 50 Mbps in the local tier to Rs. 461089.664 per month for 10 Gbps in the premium tier, while Unlimited plan is Rs. 115272.416 per month for 1 Gbps in the local tier to Rs. 6123847.1 per month for 10 Gbps in the premium tier.