Use Azure Services to Upskill your Employees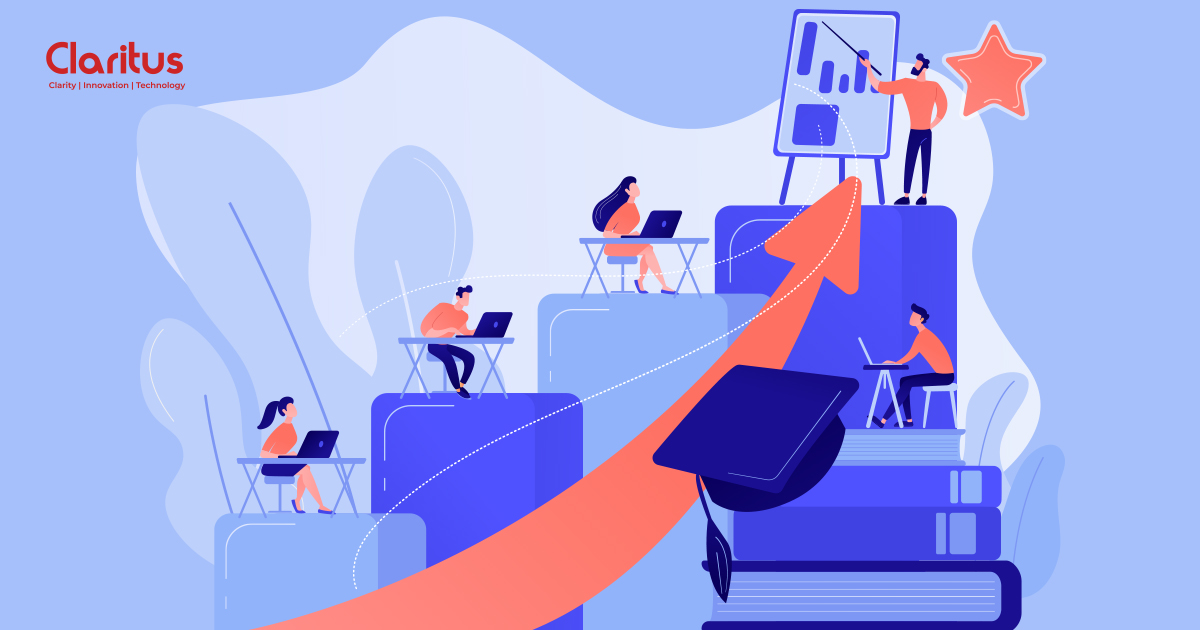 Upskilling is the need of the Hour
Actually, it's a challenge for organizations of all shapes and sizes to keep up with the pace of advancement in technology. Albeit creating powerful business opportunities, unfortunately, skill gaps are also created by technology. These gaps are mostly visible in industries like manufacturing, construction, healthcare, retail etc. The demand for skilled personnel in these sectors are extremely high.
It's quite difficult for employers to retain their current workforce while combating the skills gap. In today's gradually and steadily increasing technology-driven world there is only one way that a notable competitive advantage can be created by a company. It's the organization's ability to upskill so that skillsets of its employees are expanded through training. Also, reskilling of workforces is essential now to come out stronger from the COVID-19 setback.
Investment is less to upskill or reskill than to hire or train someone new. Effectiveness of your team increases as you develop a more well-trained and well-rounded workforce by reskilling your employees.
By upskilling,
A. Retention is improved
By reskilling you ensure that skillsets of your employees won't become obsolete. It also demonstrates to your people that you are concerned about their futures and careers. Consequently, employees are satisfied and you retain your workforce.
B. Morale is boosted
Employees having opportunities to train and develop themselves are a lot happier. They have a very positive outlook on their future with the organization. They can visualize their road to career advancement if they are upskilled, which creates a deeper sense of purpose within them.
C. Customer satisfaction is enhanced
Happy customers are created by happy employees. Since your employees are up to date on the latest trends in the industry due to upskilling they can offer the best insights, solutions and recommendations to the prospects and customers. A resourceful and proactive team will always be paid more by clients. So the company generates more revenues.
Therefore it is a wise decision to make training and development opportunities easily accessible and affordable for employees. Finally never forget to incentivize your employees for their upskilling efforts.
With respect to Azure Services, everyone in an organization can train with Azure which may include project managers, technical experts or sales personnel. The bigger picture can be comprehended with the help of upskilling. So, it's not just a question of a single project or a delivery. Upskilling also means a wider benefit for the customers and the company as well.
Some of the certifications of Azure are:
1. Azure Administrator Associate
To implement, manage and monitor governance, storage, identity and computation with virtual networks in cloud.
2. Azure Security Engineer Associate
To identify and rectify weaknesses and susceptibilities by the use of a variety of security tools and to implement threat protection too.
3. Azure Virtual Desktop Specialty
To deliver applications on Windows virtual desktop and have them optimized so that they run in multi-session virtual environments. Candidates need to work closely with Azure architects, administrators and Microsoft 365 administrators.
4. Azure Stack Hub Operator Associate
To plan, apply, update and maintain the Azure Stack Hub Infrastructure. Required to Serve as a part of a larger team responsible for cloud based security and management or for hybrid environments as part of an end-to-end infrastructure.
5. Azure for SAP Workloads Specialty
To recommend on adjusting resources and services appropriately for performance, scale, resiliency, size and monitoring. For executing solutions the engineer or architect needs to work with cloud database administrators and clients.
6. Azure Data Scientist Associate
To plan and create on Azure, a favourable working environment for data science. Also, machine learning models are managed, optimized and assigned into production.

7. Azure Data Engineer Associate
To use various languages and data services so that enhanced and purified datasets for analysis can be stored and produced. By using different techniques and tools the candidate is supposed to help stakeholders in building and maintaining compliant and secure pipelines of data processing. The professional should also help them in comprehension of data through scrutinization.
8. Azure Database Administrator Associate.
To apply knowledge of using T-SQL for management and administrative purposes. The candidate makes use of various tools and methods to perform everyday functions.
9. Data Analyst Associate
To clean and transform data, permit advanced analytic capabilities and design and build scalable data models which through easily comprehensible data visualizations deliver meaningful business value.
10. DevOps Engineer Expert
To create and carry out strategies for code, source, infrastructure, security, compliance, integration, testing, delivery and feedback.