Tips to choose the Best Mobile App Development Company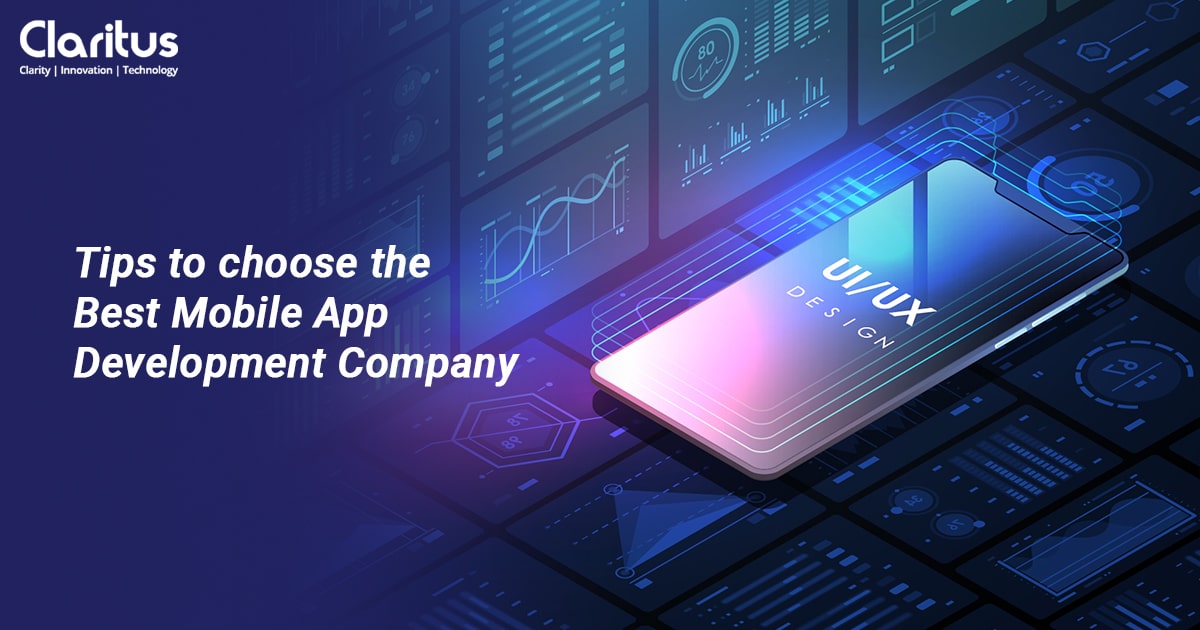 With each year that passes, the number of unique and creative mobile apps is increasing very fast. However, only a few out of these can satisfy and live up to the expectations of users and owners alike.
To convert a great mobile app idea into reality you require the able assistance of a professional and adept mobile app development organization which will play a vital role in driving your company towards success.
That said cherry picking the perfect app developer is not kid stuff.
You must consider many aspects and characteristics of an IT organization before selecting the right one so that the app you create can offer the perfect client experience and generate revenue for your company as well.
Factors That Matter While Choosing Best Mobile App Development Company
1. Search
To find the right app development company, you have to search through social media, references and a search engine as well.
Note down the companies that you find.
The geographical areas of the organization where you intend outsourcing the project is also important, since variations in expenses occur about the same project with respect to location.
2. Portfolio
Next, you need to search for a good portfolio. This is meant to find out the company's technical prowess, business domain etc.
Probe about the mobile apps the company has already built to scrutinize its UI/UX proficiency, domain skill and experience in creating apps.
Enquire point-blank, if the team involved has already worked with a project identical to the one that you have in mind.
This will give you an idea about the company's skill set and experience.
3. Coding
Your app development partner should be adept and competent at any platform that you select to build your app whether for android or iOS.
The agency should utilize first rate and choicest app development frameworks for both native and hybrid applications, all the while keeping in mind that the code belongs to you.
Sign an agreement promptly, stating that the mobile app consisting of source code, design and contents is solely owned by you
4. UI/UX
User Interface (UI) signifies the appearance of the app when the client interacts with it whereas User Experience (UX) translates in to feelings, preferences, perception and emotions of him or her, post experience.
UI encompasses the app's graphics, design and presentation while with UX, an app's usability, accessibility and simplicity can be enhanced which together provide the ultimate user satisfaction.
Your aiding agency must observe a user centric path, understand personalities and so work on optimization improvement and performance.
5. Client Feedback
One surefire way to select an ace app development company is to have a glimpse at its present and past customers' reviews and feedbacks.
To realize about the kind of business relationship that your developer spawns you have to contact its previous clients.
By talking, you get to know the pros and cons of the organization.
As a matter of fact, the only way to figure out the quality of services delivered by a software company is through feedback of its clients.
6. Security
Choosing an app development partner that creates apps with secure code is a significant step in the project. Protection should be there against insecure deployment and storage, breach of privacy and data leaks.
Multi-layered security solution for data protection should be offered against various mobile menaces and risks, for instance, user and device authentication, malwares, insufficient cryptography and SMS based assaults etc.
You should also be wary of theft of your app idea and concept and your development partner should be ready to sign a non disclosure agreement about ensuring their security.
7. Testing And Submission
Finally, since you will not relish having your product marketed with multiple bugs, broken features and crash glitches, know about the developer's testing blueprint and Beta testing so that once uploaded, the product captures the heart of the users and draws accolades from them.
If the app is device specific then it should be tested on that particular gadget for flaws and bugs. In case of glitches, troubleshooting should be prompt.
After testing is over, the app can be submitted. However since app submission is a cumbersome and clumsy procedure make certain that your developer has adequate proficiency in uploading one to the app stores.