RPA & Hyperautomation: Next Steps To Digital Transformation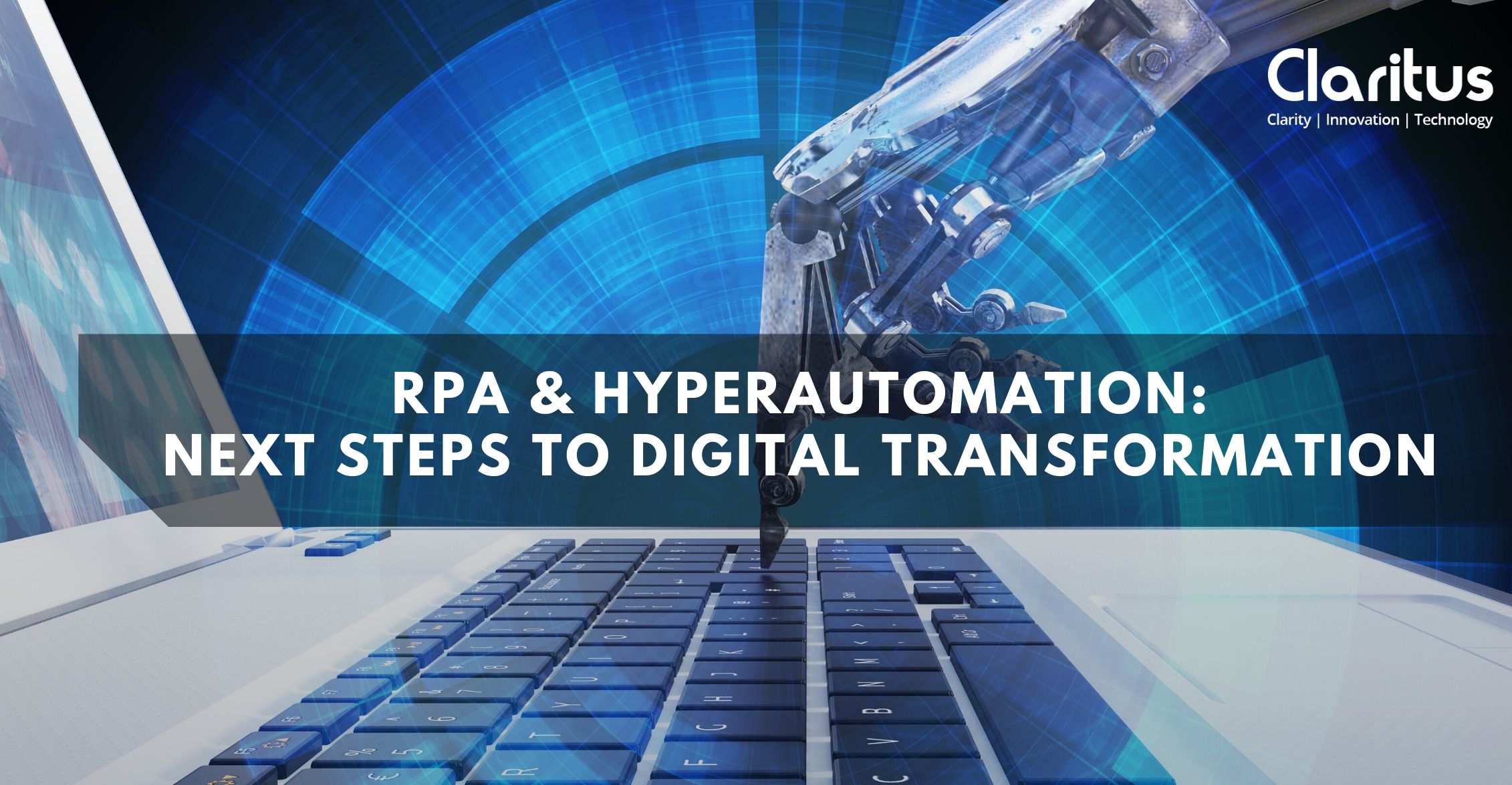 A vital step for Digital Transformation is Automation. Organizations and Digital Enterprises need to understand the importance of RPA (Robotic process automation) and the various tools which have made it a lot easier to carry out the automation process smoothly.
Before the dawn of RPA, enterprises relied on VAs and highly complex codes for automation. But RPA has solved these problems by focusing on two aspects: easy to implement and adopt in the long run.
RPA bots work like any human being using a dashboard of applications like Salesforce, SAP, MS Office, and similar such examples. One drawback of RPA is that it is limited to automate simple tasks having predefined rules and highly-structured data. This means that automation has to be carried out in silos and are confined to redundant tasks.
This brings us to the main problem, i.e. the need for a more mature and efficient solution to automate unorganized and critical tasks more like a human being, functions which are not in any structured way or organized in silos. A Gartner report on Top 10 Technology Trends in 2020 mentioned a new technology, Hyper Automation.
So, what is this Hyper Automation Technology?
The basic definition of Hyper Automation, according to Gartner, is an effective solution combining complementary tools/set of tools which can integrate cross-functional issues and parallelly process silos for automating and augmenting relevant business processes together.
We at Claritus Consulting are excited about this new technology as it aligns with our vision, i.e. bringing clarity and innovation via new technologies.
Now, technically speaking, Hyper Automation is majorly built on RPA while combining other tools and techs like process mining and discovery, iPaaS, iBPMS, and some low code integrated. This tech aims at achieving digital supremacy along with a critical focus on process optimization, integration while automating all the essential functions.
Organizations aiming at digital transformation need to scale all their operations in an automated process to catch up with the competition. Industry Leaders see this as an unavoidable parameter for success, and hence, a change in strategy is the need of the hour.
Wrapping up
The first step towards automation is RPA. If you are looking for the first steps, reach us out here , we can set up a meeting to get you on the level first before talking about HyperAutomation. 
Only after testing, and achieving success in RPA, we shall head to HyperAutomation which shall, as the name suggests, accelerate your existing automation capabilities. It shall enable intelligent and adaptive processes to guide you in business operations to scale your productivity.