On-Demand Ecommerce App Development with Feature and Costing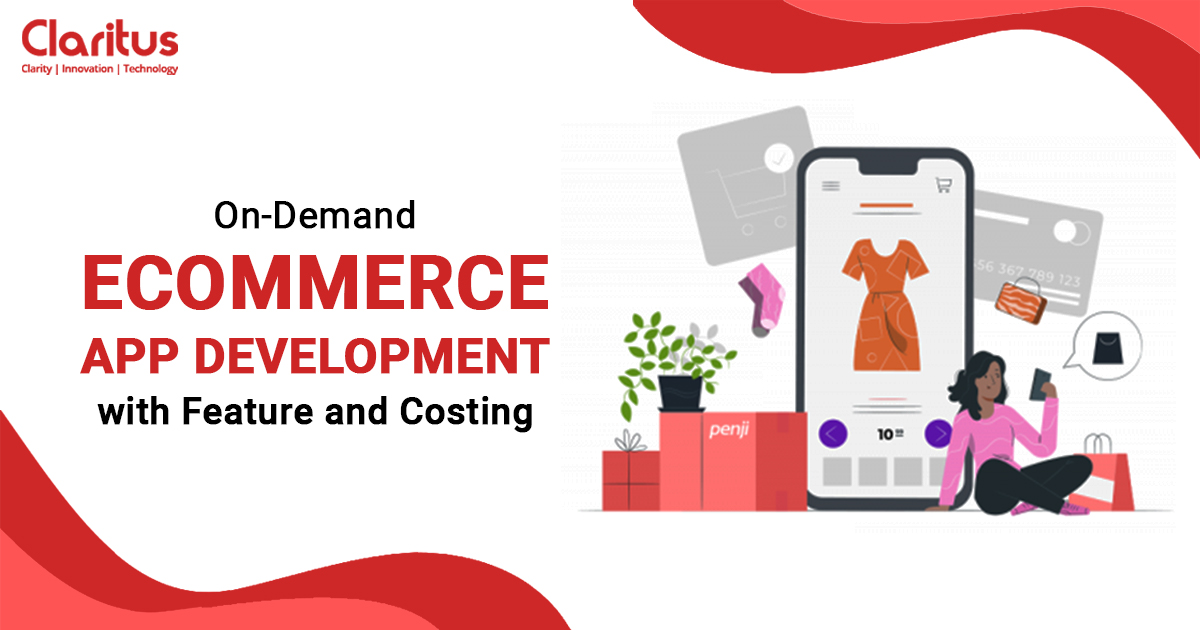 Knowing it
The on-demand Ecommerce app is a cellphone centric app that operates with an end user and a business as the intermediary. It permits clients to request and the focus is to provide the service promptly and rapidly. The app can connect the end user with a lot of service providers and it works the other way round as well. The service provided is chargeable. Examples are, Zomato and Uber meant for food delivery and cab service respectively.
The principal aim in the app industry for on demand app development is to make the user have a simple experience together with time and cost savings contrary to the offline retail scenario. A plethora of attributes, comfort, speed and reliability make these apps all the rage and quite sought-after. Whether it is getting medicines faster or buying movie tickets or searching online for delivery of food items, clients are at ease with these apps at their disposal.
Some essential features
1. A client should be able to trust the website or app. It's absolutely essential that the payment gateway is trustworthy to him or her where the person can furnish payment details as well as personal information without any inhibition.
2. A very handy and accessible tool for marketing for any application is the notification feature. Notifications are the most effective way to inform customers if you have any imminent sale or offer.
3. You simply cannot restrict your customer to a specific payment option. Since people use various modes of payment there should be options for basic debit cards, credit cards, net banking as well as payment wallets.
4. Apart from chat support you should also add a helpline SOS number to the app. After a grievance is lodged, a customer care executive should revert and solve the problem of the customer very promptly. This will get you a happy and faithful group of clientele.
5. There should be an easy interface. This is of significant importance because customers will uninstall the app if they are not comfortable using it or the information required is not organized and haphazardly strewn all over.
6. Integrating a live GPS tracking to the mobile app can be very comforting for your clientele. This will link the customer to the delivery personnel or the courier and the correct location too. Your customer will be reassured.
7. Many websites or apps do not offer an opportunity for their clientele to generate feedback. When a client is allowed to rate and review products and services it builds a certain type of reassurance and trust within the person about the app, merchandizes and services etc. This eventually ropes in more customers and the business grows in leaps and bounds.
Costs
1. Creating a wireframe or the blueprint of your mobile app takes around 1-2 hours for a special screen and around half an hour for a supporting screen. Fee for developers is considered on an hourly basis. So, cost for 2-3 screens may be around $500. The cost of additional screens fluctuate between $1500 to $2500.
2. Approximately 90 hours of UI designing is required for simple screens of an average app. Around 30 hours may be required for creating a simple UX design. Normally, the expenses for making these designs are within $2000 to $2500 to start with. However, for highly complex applications the cost may shoot up to $30000.
3. The total cost of developing an android Ecommerce app may be between $21000 to $100000 which includes annual app store fees, the design and the retail outlet registration costs. The price to develop an iOS Ecommerce app may vary between $9000 to $90000. The price for development of a hybrid Ecommerce app which includes wireframing, backend programming, designing of app screens, admin application, database and APIs will be somewhere in the range of $25000 to $150000. The costs may differ with respect to various Ecommerce outlets like Magento, Prestashop etc.