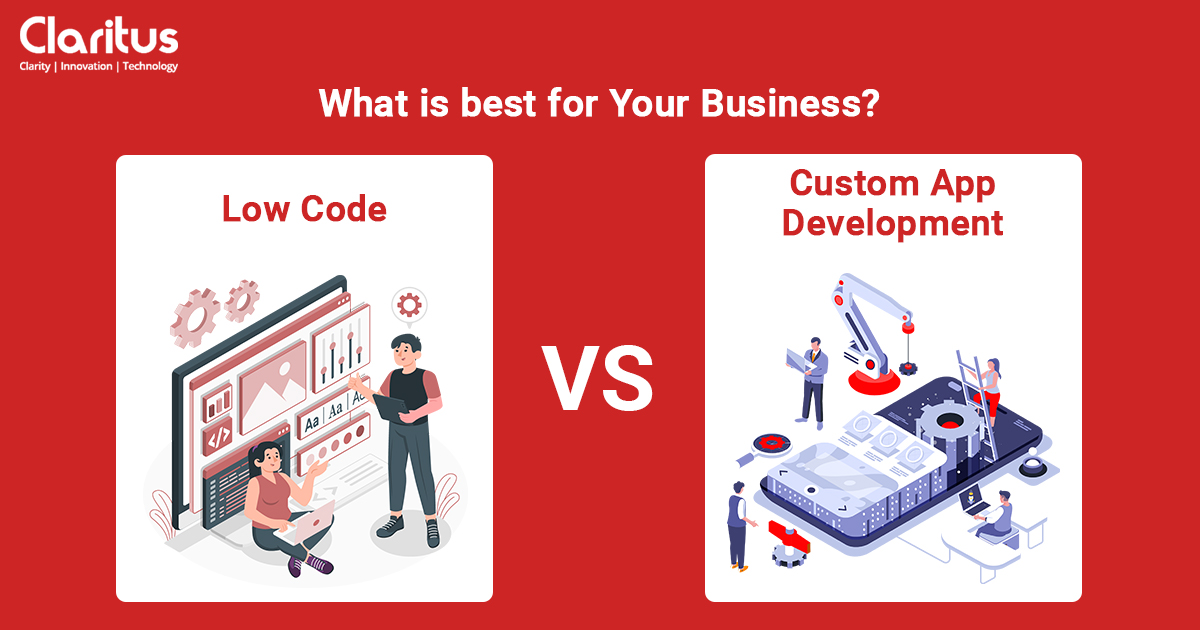 December 14, 2021
Low Code Vs. Custom App Development: What is best for Your Business?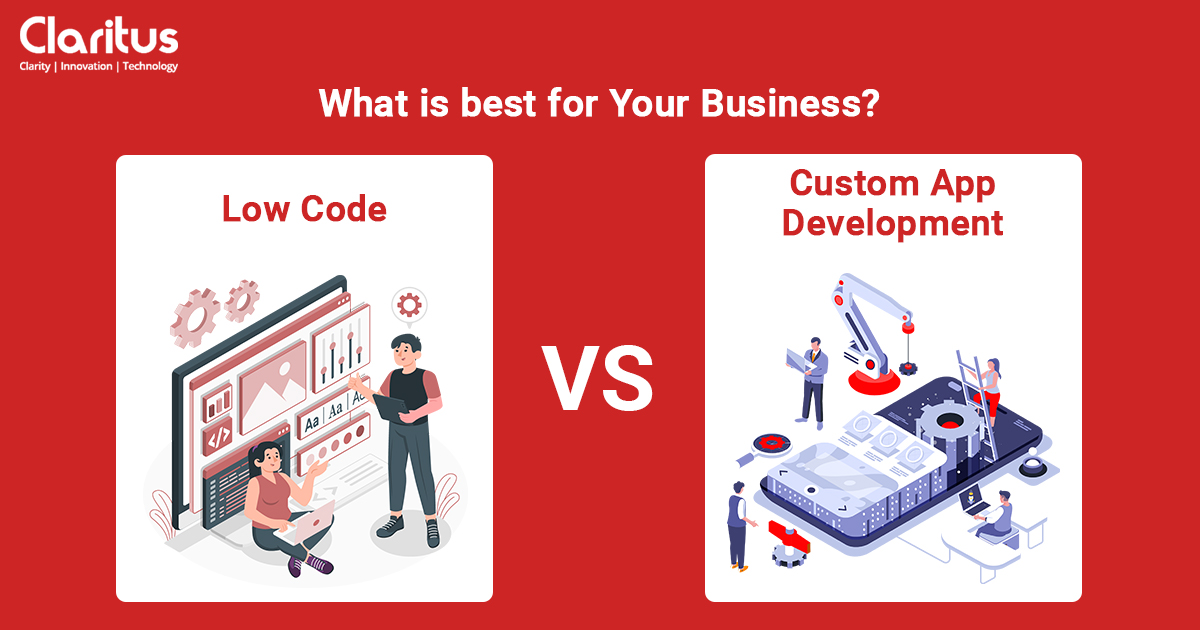 Explaining them
The mobile app development process that deploys development platforms and multiple tools to create apps by means of drag and drop interface is called Low-code development. This way, apps can be built in a short time but it's quite tricky and burdensome accessing them. So, one needs to be cautious before initiating a project.
The process of creating software for a particular set of businesses, functions and users is called Custom application development. This process is employed to create software that very nearly satisfies the needs of the client and measures up to their expectations.
Advantages and disadvantages
1. Much faster progress takes place by the Low-code development process, although designing and additional customization may take a few days or some more time. This is because, in this process, software development takes place from blocks or predefined modules. Coding is not required to be done from scratch.
It's always a matter of months when a custom software development project is concerned. Going through the phases of technical analysis, creation, advancement, testing and implementation can take around 4 to 9 months. Size of the IT team and project requirements might alter the development period but it's on the higher side without exception.
2. While customizing Low-code application, some internal restrictions come to the fore which do not go away in spite of the code being altered by a professional developer. You might also encounter obstacles merging your app with other tools, not endorsed by the systems integrator or the service provider.
With manual coding however, any feature required and any blending or synthesis desired can be achieved by you. Only, enough time and financial capabilities are required. In this method, you can get full freedom to select the tech stack, tools, hosting and APIs that are favourably inclined towards your business and operational requirements.
3. If you use Low-code solutions only a fee for access to the service needs to be paid. This is a very economical option vis-à-vis a custom app development process. Sometimes a professional software developer is a necessity for making certain modifications and synthesis. Yet, the expenses remain peanuts compared to a traditional project with coding done from scratch.
The expenditure for a custom app development may fluctuate between $40,000 to $250,000. Although the final figure might differ with regards to the project requirements or scale of customization thereof, it's still a pricey affair because of project span and the size of the development squad.
4. Notwithstanding the Low-code solutions being less adaptable and adjustable, the technology and predefined modules offered, permit you to build fully functional applications. The problem is that, you remain dependent on the system integrator or the service provider for downloading and moving the source code of the final product to another platform or hosting.
With a customized application software development, you possess total control on all features and characteristics of the software application that you build. You are not fully dependent on third party solutions. Even after making use of external frameworks or libraries the end product is your own creation and therefore can be protected and sold as you deem fit.
5. Since with Low-code you can't have full control on the application, it's a vulnerable situation. Hackers may exploit this and access your system through loopholes and insecure entry points to cause harm. So, the process lacks reliability.
You can have security in-built into the software with a customized development, so it's very reliable. Chances of breaking in by hackers are quite slim as they are not conversant with the tools that you deployed.
The final say
Although inflexible, Low-code development is quite economical and can be mastered easily while a good enough solution built very fast. On the other hand, a customized software is distinctive and unique. A Low-code software is pale in comparison to it. A Custom app development may be expensive but pays off in the long run.